We have all heard that you cannot outrun a bad diet and that successful fat loss is 20% in the gym and 80% in the kitchen.
With a shoulder that is still in pain and requiring surgery limiting what I can do physically (although Paul Jewiss is helping me) what and when I eat has become a major focus.
I'm not a great cook (shame on me) and, like so many of us, I have a hectic life. Making time to purchase, prepare and plate nutritious food has always been a failing of mine.
Convenience is king and my approach in the past has been to make the best choices I can for at least 80% of the time.
Like many, I tend to miss breakfast, as I juggle making sure myself and the boys are ready for work and school while checking my social media notifications from during the night (priorities, I know).
I rush off to work on an empty stomach and while very recent research (1) suggests that those who forgo breakfast consume on average 260 kcals less a day than those who start their day with breakfast, I tend to find that by 10.30 am, a caramel wafer (or two) is calling my name from the vending machine metres away from my desk.
It had (note the past tense) become a habit to have at least one caramel wafer each day and while they alone will not be the cause of my weight gain, making this choice (and yes, it was a choice) was not one of my wisest.
By not having breakfast, I was giving myself permission to consume the equivalent calories in chocolate and for me, chocolate begets chocolate. I decided that I had to adopt an alternative strategy, so when SAS Nutrition dared me to review their WPI 80 Protein Powder, I formulated a cunning plan.
To ward off the temptation of the caramel wafer, I would start my day with a protein shake, but not at the typical time of breakfast.
For recent research (2) has suggested that delaying breakfast for 90 minutes can lead to less calories being consumed and more fat being lost. Supporters (of which I am one) of Intermittent Fasting will recognise this as a delay in breaking the fast from the previous day's eating.
Now, some of you might question my use of a protein shake rather than real food for breakfast, but I will be honest. A protein shake is easy. It is filling and satisfying and it is something that I can prepare in seconds and take to work with me.
And more importantly, I know that it works for me.
But, with so many protein shakes to choose from, what did I think about SAS Nutrition's WPI 80?
The Review: SAS Nutrition WPI 80 Protein Powder
The Price
At £39.99 for a 2.2kg tub, it is competitively priced, being slightly more expensive than My Protein and Bulk Powders and slightly cheaper than PHD and USN, both of which were my previously favoured brands.
Score 3.5/5
The Packaging
Came in a normal tub, so no bonus points there, but also nice of them to throw in a shaker (not quite as good as the stainless steel USN one) that worked really well…..until I lost the lid. I had said to myself that I would have to be careful not to lose it and my words were prophetic if unheeded by myself. While I cannot blame SAS Nutrition for my girlfriend (well, it wasn't MY fault) throwing away my lid, I might suggest that the lid is attached to the shaker for idiots like myself.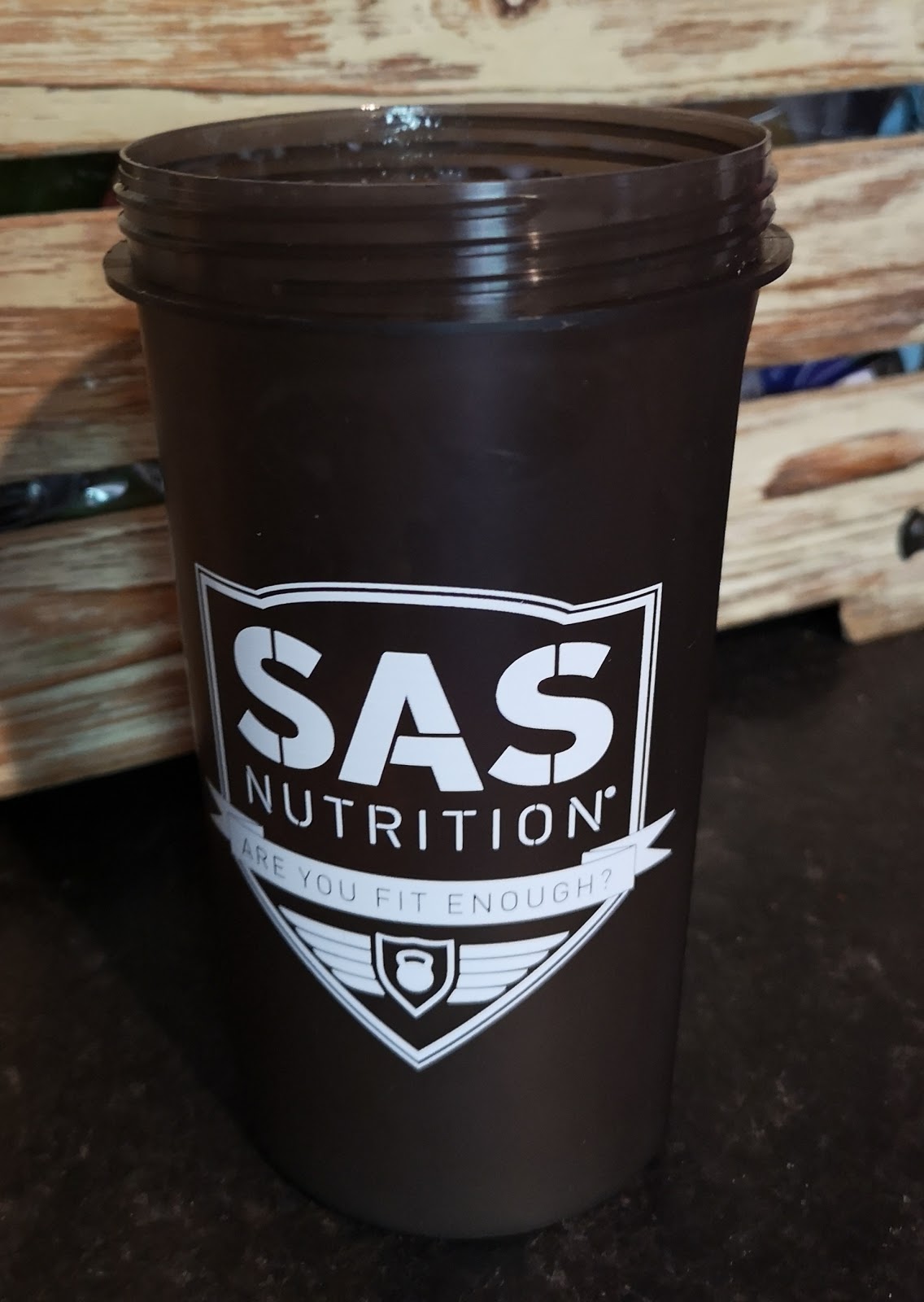 Score 3.5/5
The Mix
Maybe it was the shaker or my increasing shaking strength (from resistance training, you filthy animals), but I am more likely to believe that it was the protein powder, but I experienced a first!
On drinking my shake, there was no lumps left at the bottom of the shaker or glued to the top.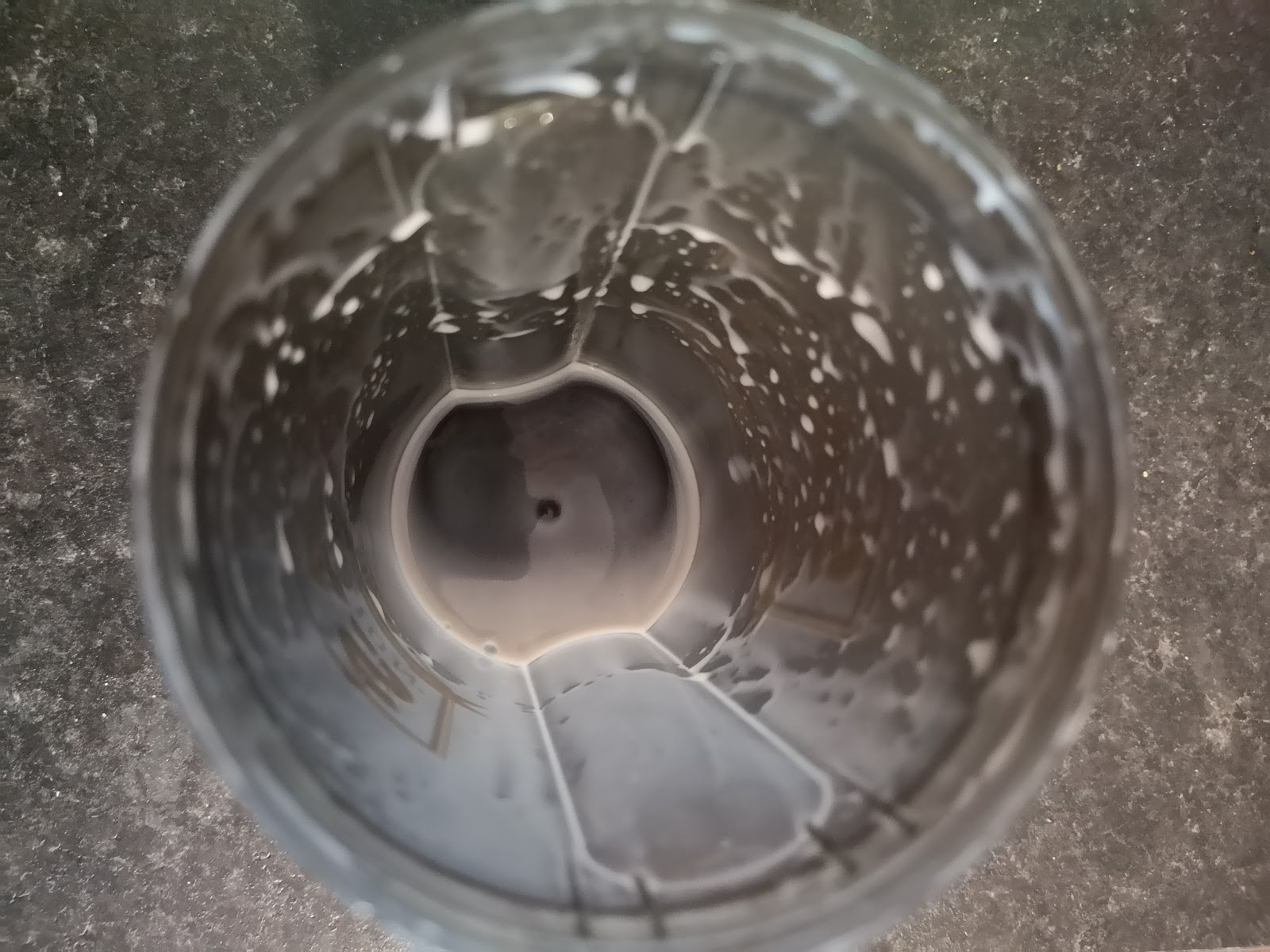 I consume with milk as a) I like milk b) I like the additional protein and c) it works well with my daily calorie plan and at the recommended 200ml level, I found it to be slightly thick, almost like a thick shake. It's a personal preference, but I do prefer it slightly thinner and I do like a larger drink, so 300ml was perfect for me
Score 5/5
The Taste
A protein shake is never going to compete in taste against my Sunday breakfast of Cauldron vegetarian sausages and brioche buns….seriously good sausages….but I have to commend SAS Nutrition on a great tasting protein powder. Strawberry wasn't my first choice as they had no vanilla in stock (quite a few items were out of stock) but this was neither sweet nor sickly and with milk, it went down really well.
Score 4/5
The Macros
It's all the gains, so how much protein does WPI 80 pack and how does it measure in carbs, fats and added riches?
WPI 80 is pitched as a quality but cost efficient protein powder and as such doesn't have added BCAA ,CLA or any anything else, and if I am honest, I often believe these things are a gimmick and so do many others (3).
Instead, each 30g serving provides 113kcal, 24g of protein, 2g of carbs and 1g of fat with some flavours and no fillers. Again, this compares very favourable against both PHD and USN and My Protein's highly respected Impact Whey Protein.
It does what it says on the tin tub.
Score 4/5
The Conclusion
This is a local company, so I AM biased, but from delivery to consumption to even cleaning, this WPI 80 Protein Powder was surprisingly good and I would recommend it.
Total Score 20/25
This was gifted from SAS Nutrition who also paid me to write this blog. However, as always, my views are my own and are genuine.
References