This year, I am off to the French Alps with a little help from my friends at Travala.com but last year, we spent Christmas in Liverpool.
It wasn't planned and I was only accompanying my girlfriend to a medical conference where she was presenting a poster and listening to other microbiology experts. While she was discussing sinks, water damage and hospital plumbing I was intent on enjoying my own aqua-adventures in the hotel that I had decided, after a lengthy online search, to make my base.

For picking a hotel in Liverpool isn't easy. With the ongoing development of the city and the docklands in particular, its historical and cultural heritage and a local populace only bettered in humour and friendliness by Glaswegians (ok…I am biased) it is a city that continues to grow in stature and is well deserving of a visit (feel free to read no further and simply arrange your Christmas in Liverpool right now).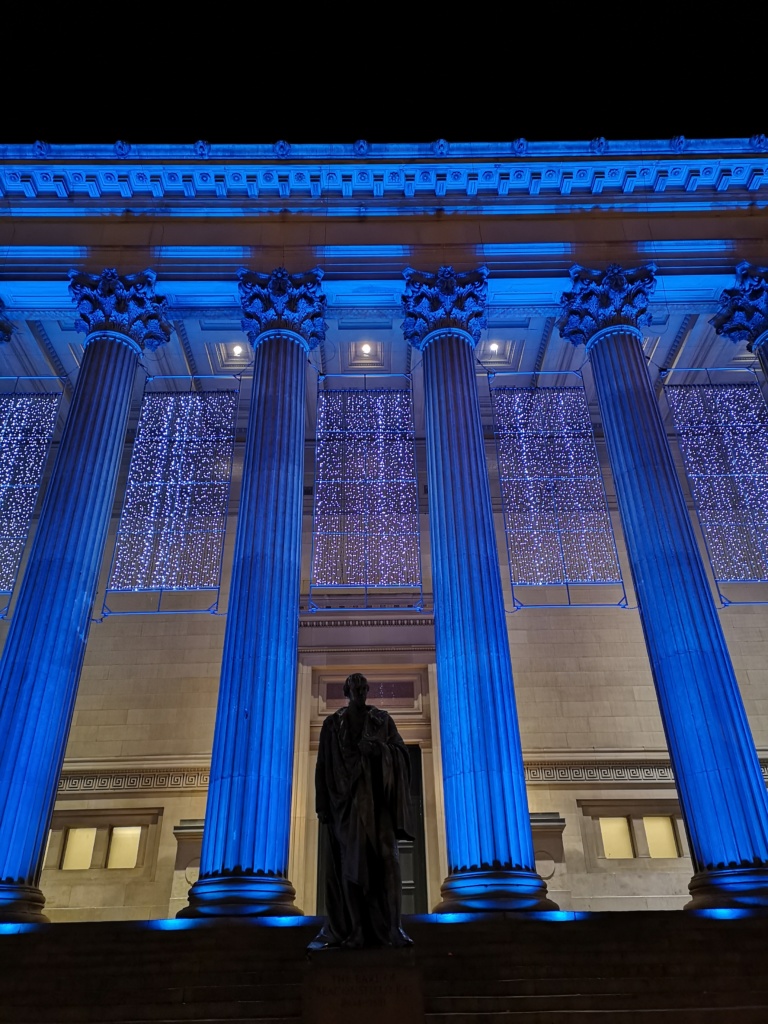 And you really do need to book with Travala (and not just because I write for them and the link can earn us both £40).
Whether you prefer the Aloft, the Pullman, the Titanic, or the Strand hotel you'll find the very best accommodation in Liverpool, all at unbeatable prices (there's even a best price guarantee).

And it was an unbeatable experience that I was after, so one hotel stood out and it was the 30 James Street hotel.
Located in the remnants of the White Star Line headquarters and only a short walk (bear in mind that I really like walking) from Lime Street Station, the Exhibition Centre and Liverpool's historic centre and Liverpool One with its shops, restaurants and entertainment, this award winning hotel would be my office and my sanctuary as my partner finished her days at her medical conference.

I like to start the day in a new place with a run and after saying hello to statues of Cilla, John, Paul, George and Ringo and exploring Liverpool's long and winding roads and admiring its architecture, I decided to explore the hotel and I wasn't disappointed.
First stop was for a post run snack and some catching up with emails. With an elevated heart rate, I deviated from one of me life's rules and took the elevator rather than the stairs to the rooftop restaurant and balcony and I was not let down by the views or the service.
Adorned with nautical furnishings and Titanic inspired artefacts, the spacious and warm interior was welcoming and with my laptop ready and a Diet Coke within reach, I got to work.

We visited during the lead up to Christmas and while there was a sumptuous Christmas menu and an Afternoon Tea that was popular with many of Liverpool's grand dames, I wanted something that was light. On the stomach and my wallet (Scottish, remember).

I settled for some carrot and coriander soup with bread and while the portion was small, at under £4 it was fairly priced while also being hot and full of flavour. The bread roll was fresh and overall, I enjoyed it and would order it again.
Almost nourished and eager to explore further, I took the stairs down to the reception to ask for permission to access some rooms and as a fan of stairwells (life rule – always take the stairs when possible), I was impressed.

At this point, I also have to state how impressed I was throughout our stay by the staff at 30 James Street. The reception staff were courteous and helpful while the housekeeping and spa staff were attentive and went out of their way to give me access to some of the bedrooms and to the basement spa.
All of which were simply stunning.
I started my tour with the Spa and had I more time (and better wifi) I would have happily spent the £10 to access the facilities and the azure blue spa (set at 28 degrees), steam rooms and saunas. 
I was especially taken by the ever so cute luggage box lockers in the changing rooms . Like everything at this hotel, the attention to detail was phenomenal.

As were the rooms that I was then given access to.
The spa, in addition to being open to guests, can be booked out for events and via a spiral staircase and a vault door it provides residents above with private access.

And these are no ordinary residents. While 30 Jame Street caters for every type of guest (we stayed in the romantic Olympic Turret Quarter) it specializes and excels in its provision to large parties and wedding groups.

I was given access to rooms above the spa and on the top floor and it is easy to see why 30 James Street was voted as the UK's number one hotel in 2018 by TravelRepublic

The hotel is picture perfect (even if you share my poor photography skills) and it is no surprise that many brides book these palatial suites.

Although I didn't get to enjoy the spa, our room came equipped with the most sumptuous of baths and having "borrowed" my girlfriend's bath bombs from Lush, I made the most of it.

I came to Liverpool with no great expectations, but the combination of the people, the city's history, architecture, food and shopping made me leave as a fan (the address of the Everton 2 shop reflects the wonderful Liverpudlian humour) and I do hope to spend another Christmas in Liverpool, maybe try the spa at 30 James Street and hopefully manage another run.

This post contains referral links. Not only will it not cost you money, but should you book a stay (anywhere) with Travala, you can earn both you and I a £40 giveback
This post also contains images with me consuming Diet Coke. This isn't product placement. I simply had an addiction to Diet Coke although I am now Coke free