Believe in the impossible.
Aspire to prove yourself and your doubters wrong and look not to the failures of the past but to the glories of the future to inspire and motivate you.
Not the words of some literary genius or  some motivational speaker, just what I tell myself when I reminisce about 2017.
While it has not been a great year, there have been some notable events that stretched what I thought I could accomplish and which gave me hope for the future.
In the past, I would have filled every weekend with races and events, but this year I chose four that would test me and also provide a much needed boost. Or rather, three chose me as an unlikely ambassador.
It all started with the Bishopbriggs Sprint Triathlon. Coming last provided me with the simplest of benchmarks, while finishing it provided me with a huge confidence boost.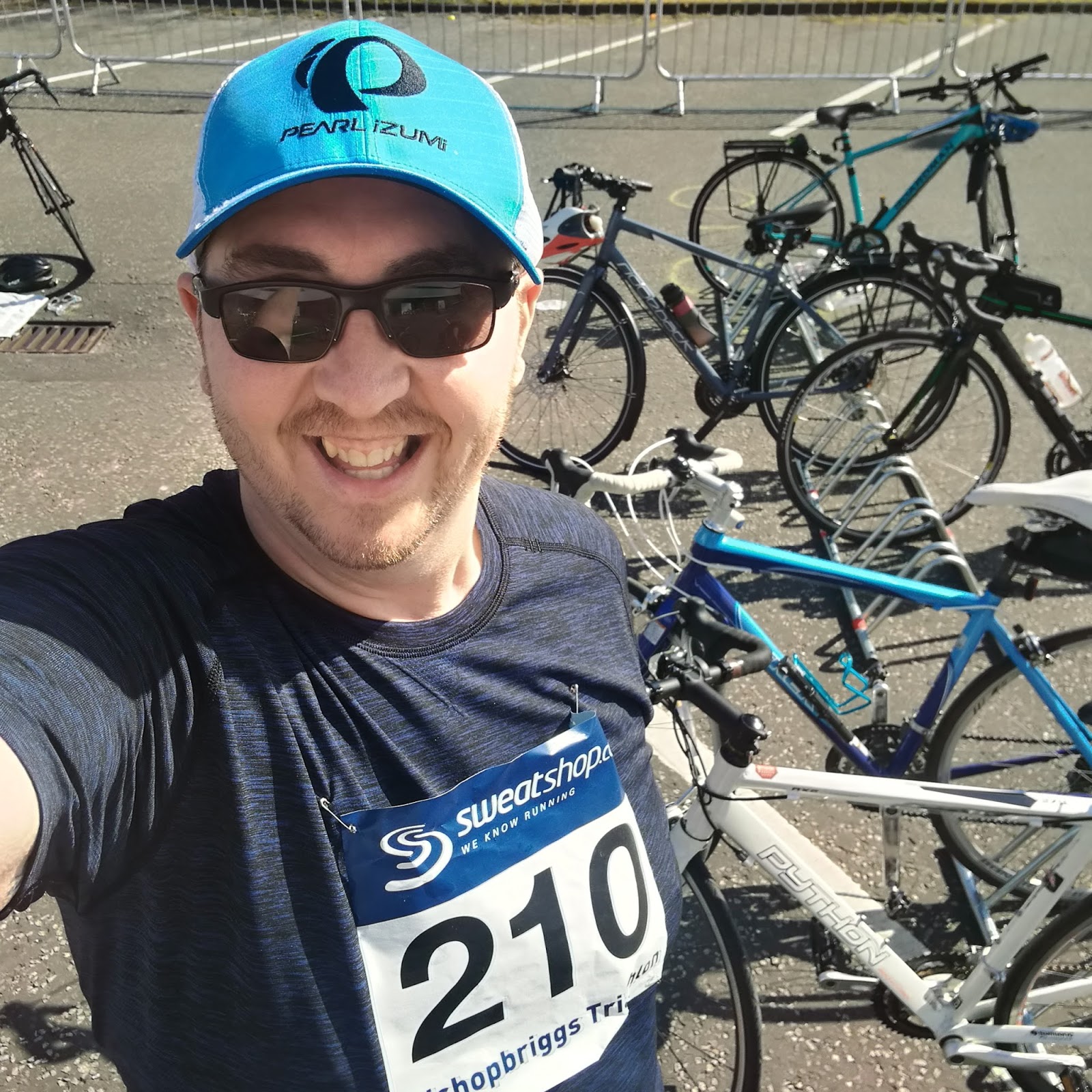 This was quickly followed by the Men's 10K which I was not ready for and it showed in my time and in my bouts of walking. However, I finished it pain free and with a smile as wide as the Clyde.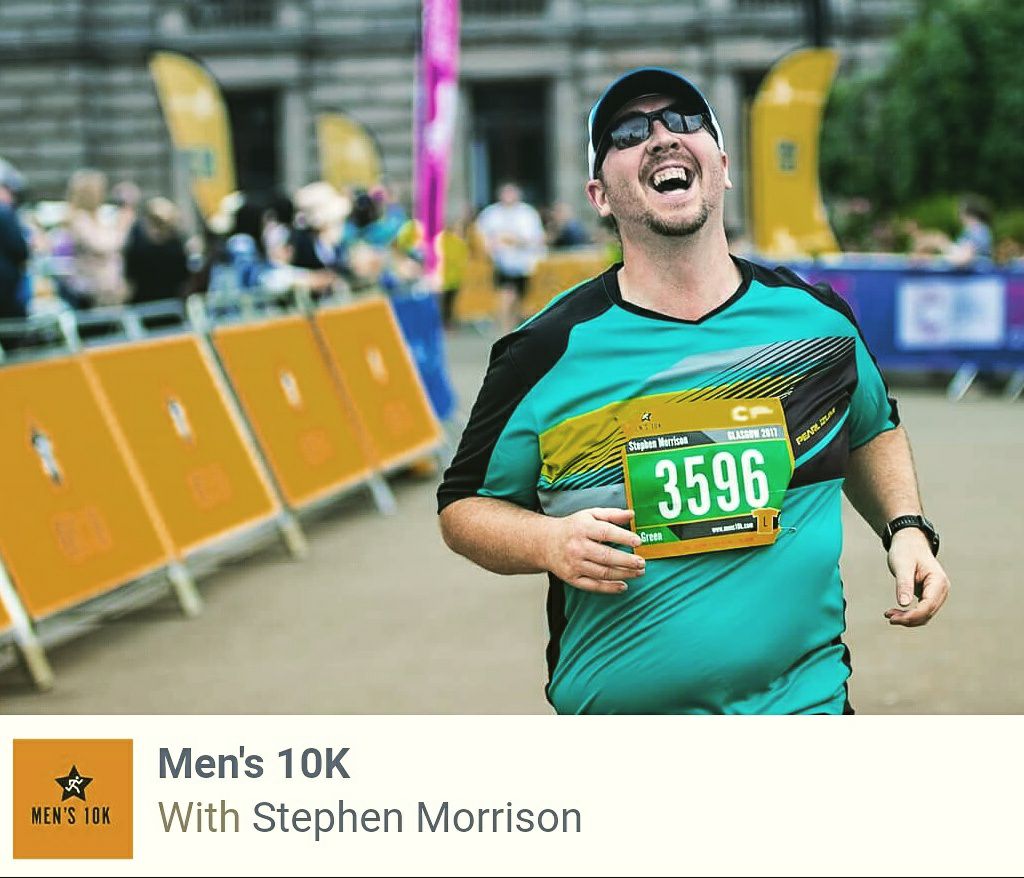 Although I withdrew from the Big Belter, I did set my sights on the 45 mile Classic Challenge at Pedal for Scotland (look out for my Cycling Scotland magazine article) and it turned out to be a magical day.
It all set me up for my final challenge of the year
The Aspire Channel Swim which you might have read about here. While not confined to my house, I did struggle to leave and I also wanted to do something special, so I vowed to my Aspire Channel Swim Relay Blogging Team that I would swim the 2.4 miles in one go.
If truth be told, I was not sure that I could, but I was determined that I would!
Watching my relay team members, such as Father and Mutha Fitness complete their swims inspired me and although I did put my own attempt off until the very last week, I made a commitment to swim the 2.4 miles at my local Nuffield Gym who kindly agreed to provide me with my own lane.
However, a few days prior to the event, disaster stuck. My beloved Garmin Forerunner 735XT stopped working. If I could not count lengths and record the swim, will it still have happened?
Thankfully Garmin stepped up to save the day, not only promising to replace my 735XT but to send me a swanky Fenix 5 to test.
And test it, I did
I arrived at Nuffield Giffnock and made my way tentatively towards the pool. With goggles on and my Fenix 5 prepped, I  entered the pool, in trepidation due to a lack of preparation.
But then, I remembered the wonderful thing about swimming; why I was delighted to be asked to join the Aspire Channel Swim Relay team and why I asked for my fee to be donated back to Aspire. 
Swimming is an activity that is easy on the joints; it is great for improving lung capacity and efficiency which can be transferred to other endurance sports and for those with spinal injuries, it is an effective means of therapy.
It is a sport that is for the many.
Swimming is also good for the mind as the rhythmic nature of it is relaxing and soothing. With 160 laps to swim, I was going to see just how relaxing it was.
I'd like to say that I simply jumped in and got on with it, but the first 30 lengths seemed to take forever and I started to worry that three hours would not be enough.
However, as I settled into my own rhythm and let my mind wander, it did not feel long until I was at 60 and then 100 and soon enough (ok, 2 hours and 24 mins later) I had swum 4,000 metres.
I had completed my Aspire Channel Swim Relay
In one go. To say that I was happy was an understatement and I must have looked at the reading on the Garmin Fenix 5 about 4,000 times, which is about half the amount of times that I have debated whether to buy it or not (I am leaning towards yes).
Now, as Clare expressed so well, swimming the 2.4 miles in one go does not make a great deal of difference. Everyone who managed to complete any distance over any amount of visits helped to raise funds and awareness for Aspire  , but given the year that I have experienced, this was an important milestone for me.
It proved that despite my size and recent lack of confidence, I can still enjoy sport and I can test myself. And so can you. I believe in you, but how much do you believe in yourself? Can you think of a challenge that will spur you into action and off of the couch?
Well, over the next few months, I am going to highlight some ways in which almost anyone can participate in sport and as I return to work and to my passion of encouraging civil servants (and everyone else, for that matter) to move more, I also vow to get my own life back on track (I have had so many false starts).
So far my lack of consistency and my desire to discover the finest vegan cakes have cost me three pairs of shoes!!
I cannot have my cake and eat it!!
Especially of I am to do the Aspire Channel Swim and a 5K Swimathon next year.
Huge thanks to Aspire Channel Swim for inviting me to join their blogging relay team and to Nuffield Health and Garmin for supporting my efforts. It was an amazing and often humbling experience viewing on social media the awesome and inspirational efforts of every participant. Swimmers came in all shapes and sizes, in all ages and ability, but with one thing in common.
They believed in the impossible and they aspired to achieve greatness. Will you join them and myself next year?